SOUTH BEACH CONDOMINIUM
ENRICHING SERENITY & ACTIVITY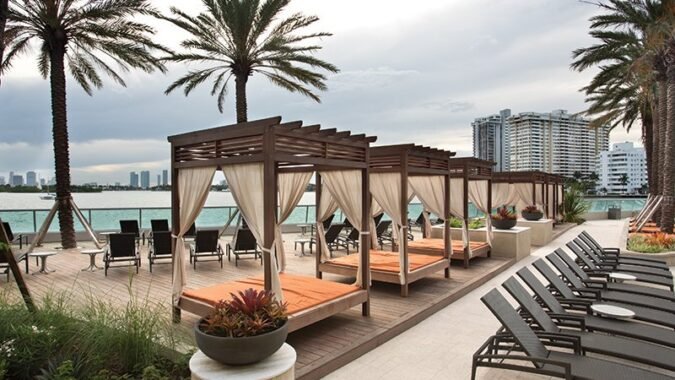 FIND YOUR ESCAPE

Rent your own personal cabana and recline with
poolside food & beverage service.
These exclusive suites are spacious, comfortable, and
deliver cool shade steps from the pool.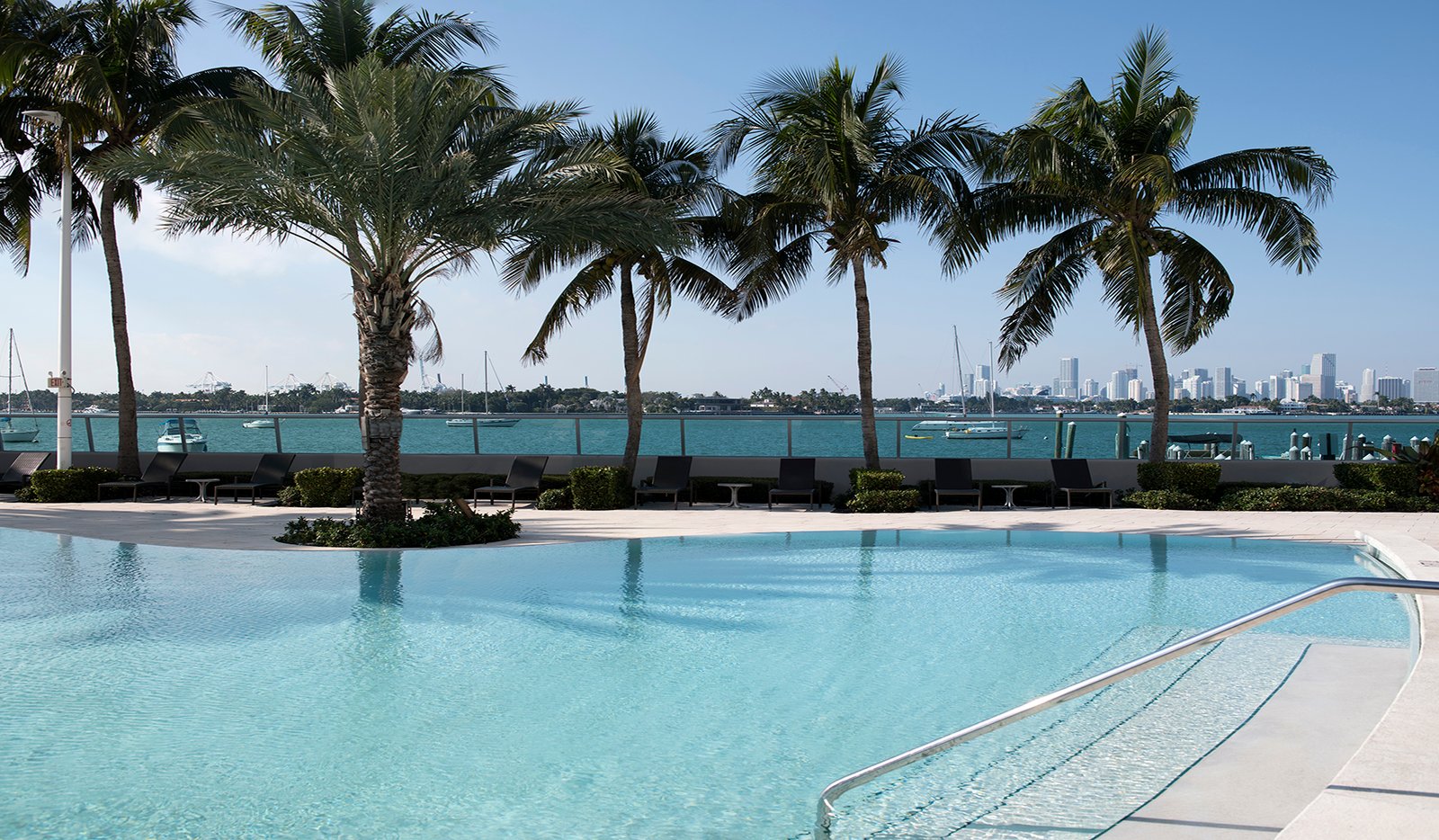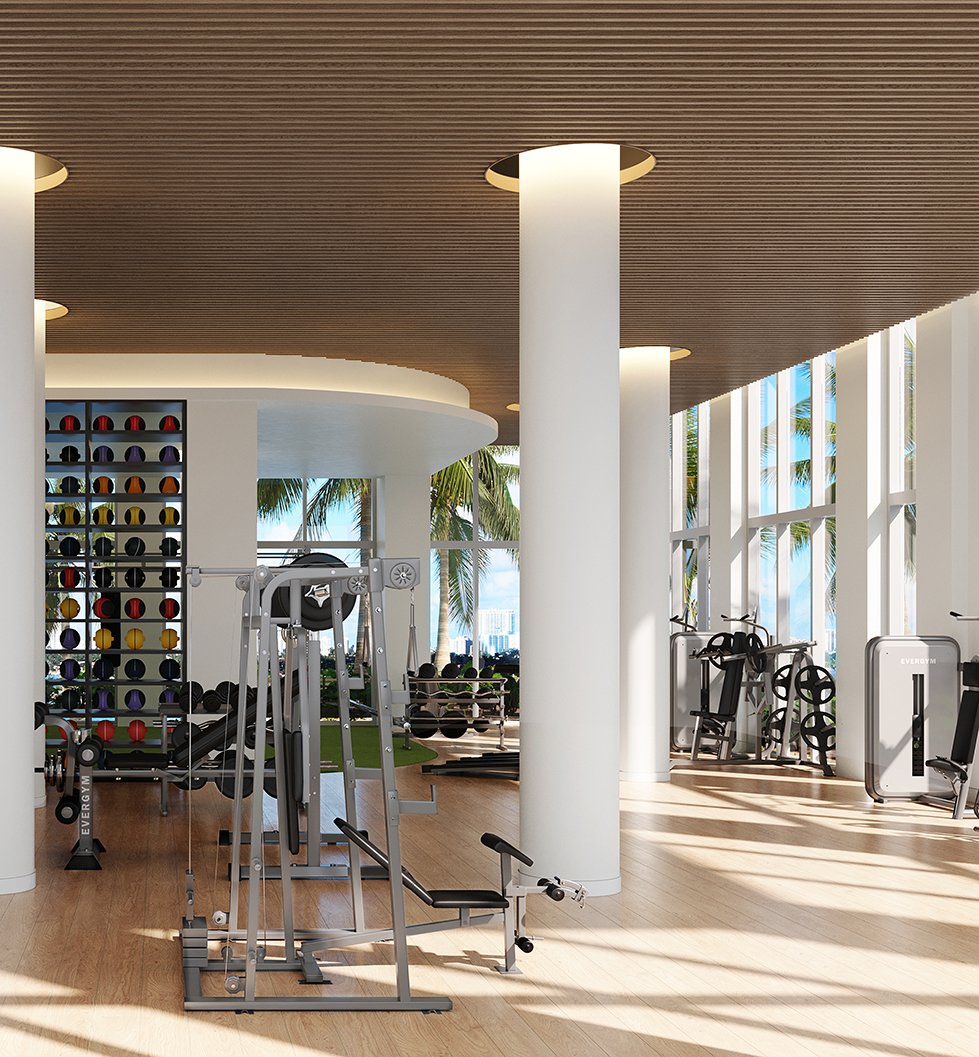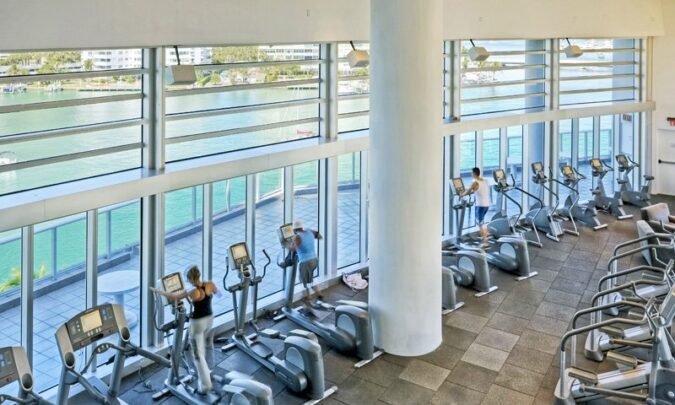 A MILLION WAYS TO MOVE
Break a sweat or crush your PR in this invigorating space. Intentionally designed to inspire and motivate, your new fitness club infuses natural light and water views into your workouts. Between a spin room with garden views and a serene yoga studio with views of the Bay, your fitness club goes from exercise to an experience.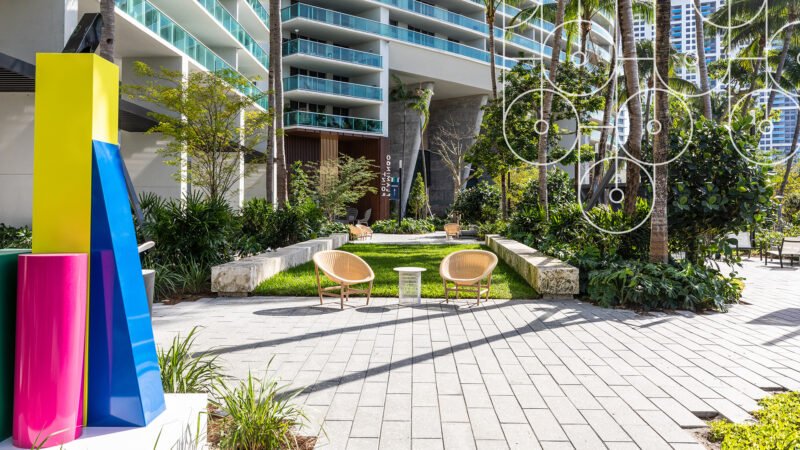 YOUR PRIVATE SANCTUARY
Discover secluded lounge areas, art installations by local artist Typoe, and airy courtyards linked by a winding waterfront walkway. Listen to your favorite podcast, soak in the sunset, or simply get lost in the quiet lap of the waves.
GO WITH THE FLOW
Private marina access right out your front door means more coveted days at sea. Haven't purchased your yacht just yet? Enjoy Biscayne Bay by water bike, paddleboard, or kayak with watersport rentals available year-round.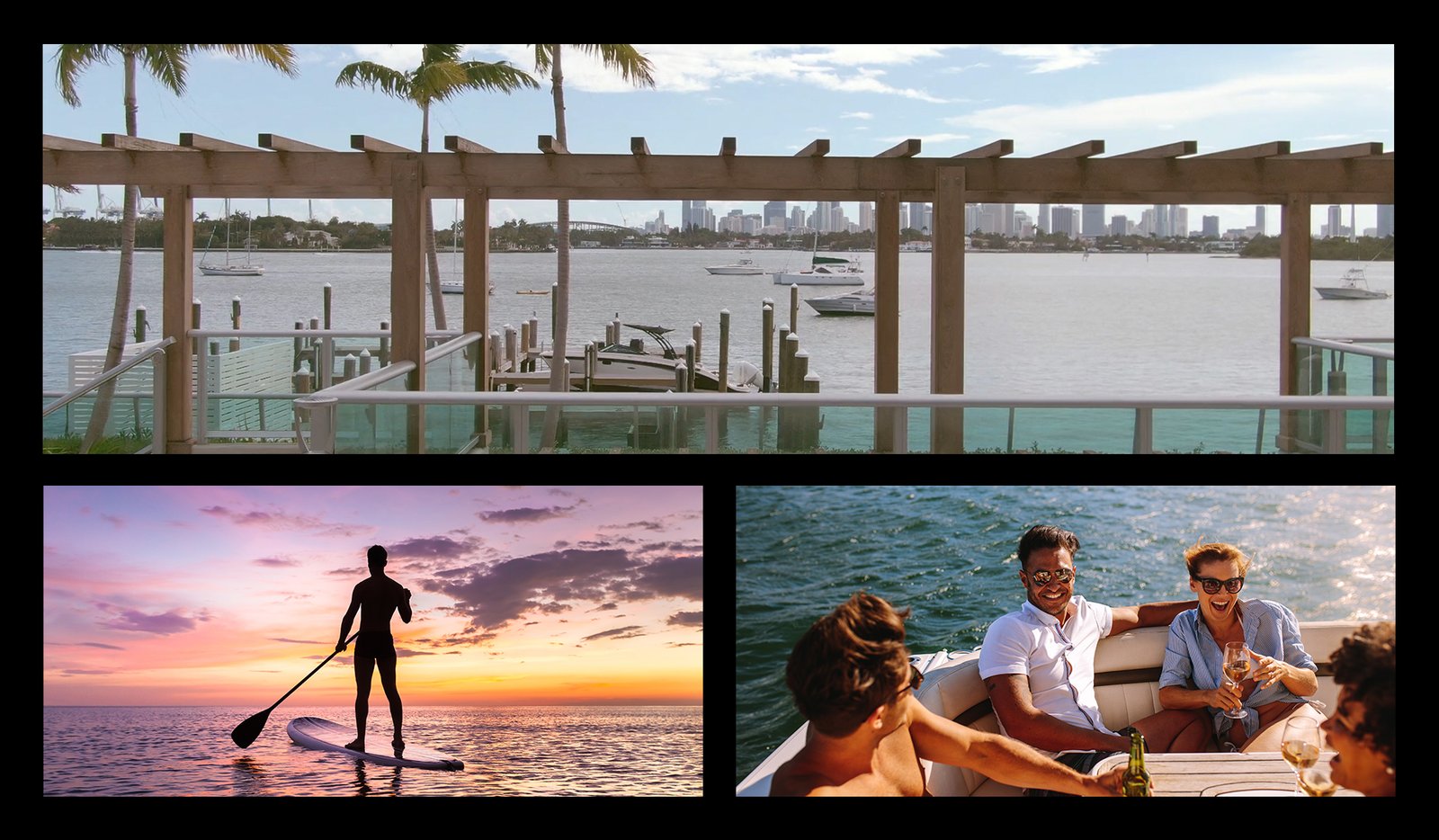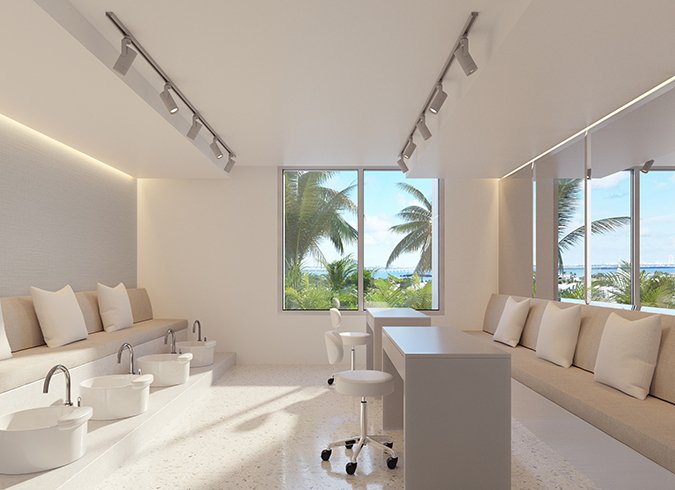 GET PAMPERED
Need a deep tissue massage or a fresh coat of nail polish?
Your spa professionals are eager to accommodate your needs.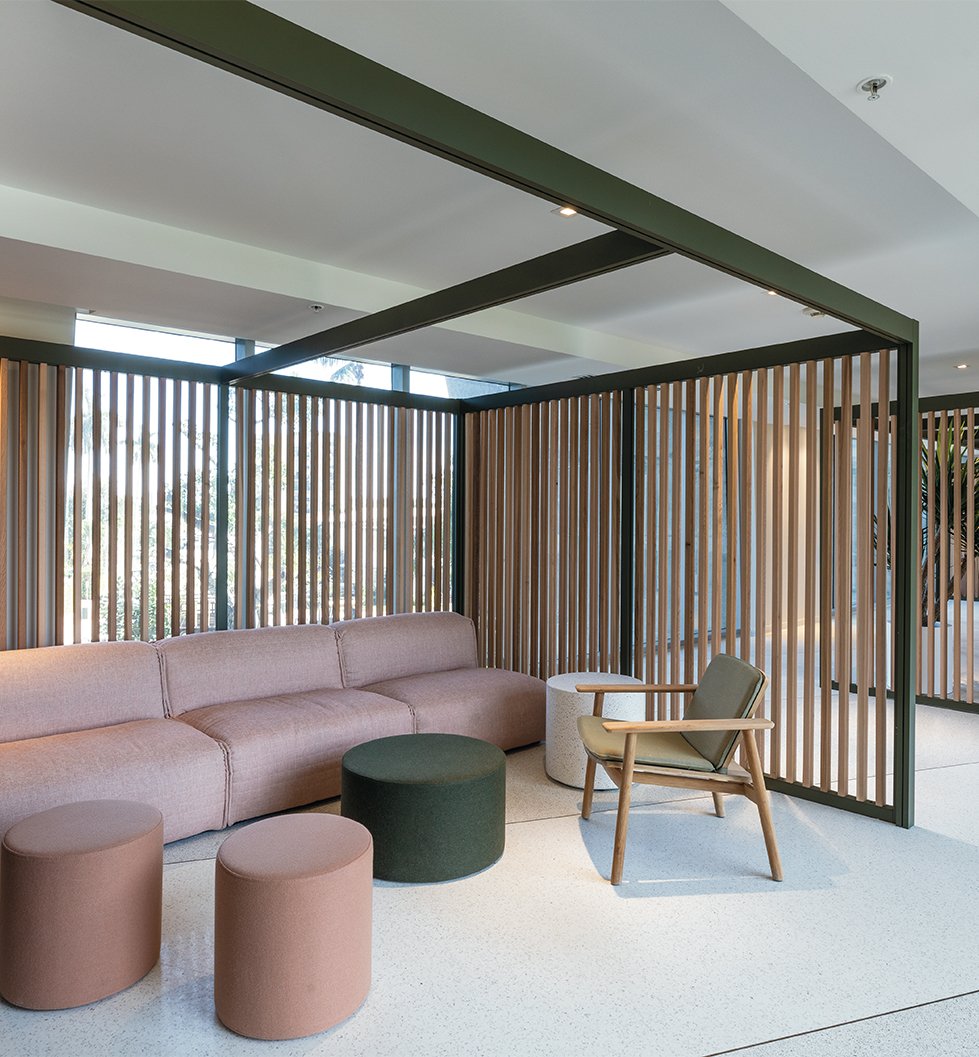 FIND YOUR HOME OFFICE
Redefine working from home with co-working spaces and suites that empower your productivity. Rent your own space that blends flexibility, style, and function. Or find one of the many nooks that spark inspiration.
EATERIES THAT AMAZE
Flamingo Point is home to some of Miami's most inspired culinary projects, all just steps from your front door. Unwind with a cafecito at Bebito's Café, pick up a farm-fresh salad or sandwich from Grown, or enjoy poolside food & beverage service from La Piscine.
GROWN
Enjoy nutrient-rich salads, soups, and mouthwatering breakfast items at Grown, all prepared with fresh, local, and organic ingredients.
Pick up a bouquet of fresh-cut flowers or design your own charcuterie board with savory items from the readymade section.
BEBITO'S CAFÉ
Tasty Cuban delicacies are crafted daily at Bebito's Café at Flamingo Point. Choose from all-day breakfast croquetas, sweet cafecitos, or fresh-chopped salads.
DOGGIE VIP
Get your pup pampered at Doggie VIP. Salon services are available for four-legged clients to keep Fido looking fabulous.
We love Miami Beach
Flamingo South apartments are uniquely located, on the Bay with all the water-sports available. Its walking distance to Lincoln Road and the Art Deco District.  Parks abound and the Atlantic Ocean is just minutes away.
Miami Beach has many things to explore in addition to the beach.  There are museums, cultural centers and botanic gardens.  Crossing the bridge, Miami offers plenty of things to see and do as well.
Travel Reviews
We are committed to making our clients happy with our services. Clients reviews stand as proof for the quality of service we offer daily.
Great place!!!!!!
Great Location!!!!!
What a jewel of a place.
Thank you.
I am coming back next year!!! So clean, bright and friendly place.